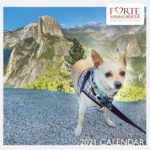 2021 Calendar Pre-Order
Our 2021 calendars are available for pre-order! Our first 12 winners are featured on each month and all the participant photos are on the back cover. Our second 12 winners are featured on dates. If you have not ordered your calendar, hurry up since we have limited copies and they might be sold out soon! Each calendar is $15 and domestic shipping is $5 per order.
*Make sure to have your shipment address clear in the memo or email them to volunteer@farescue.org.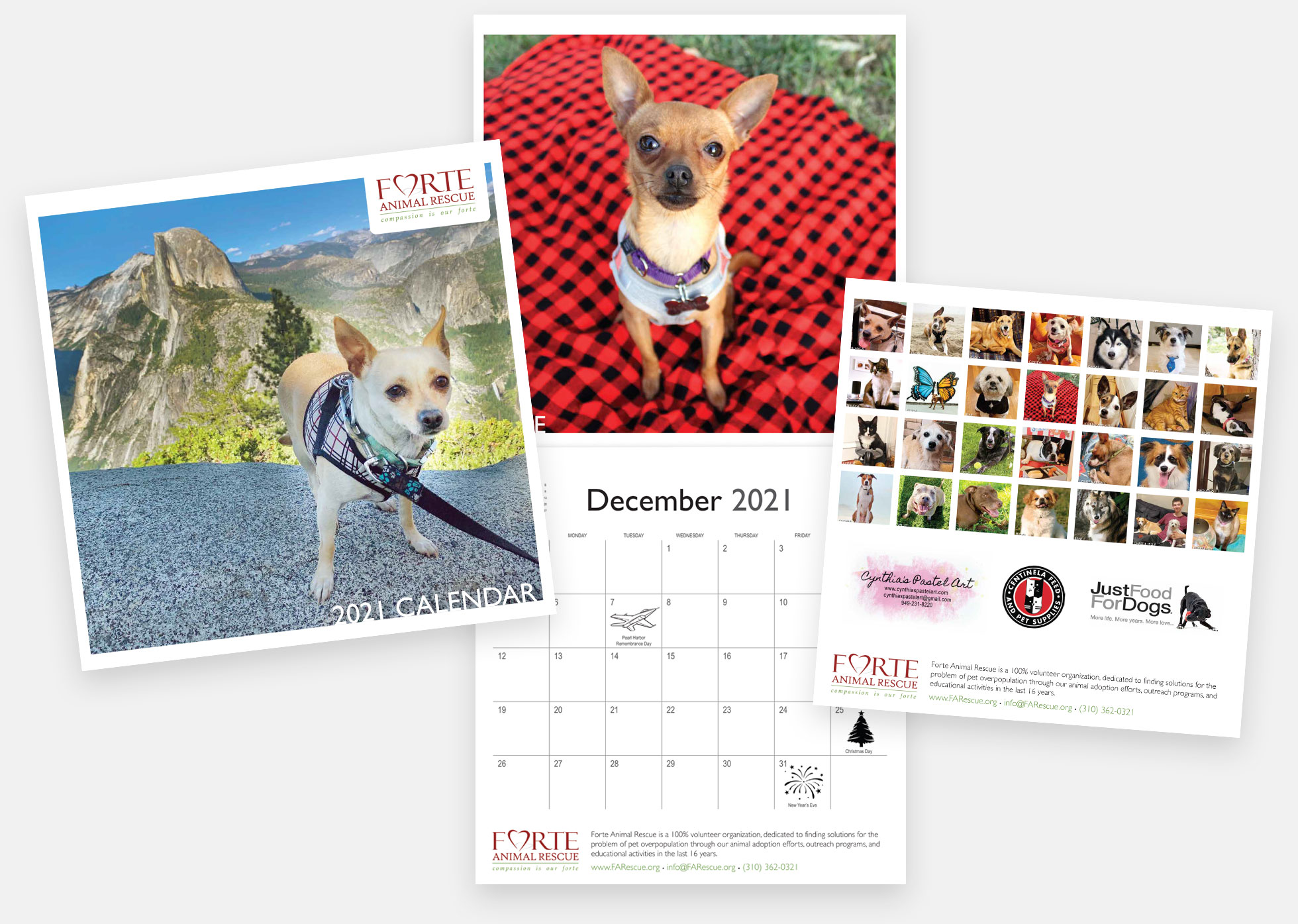 Payment Methods
1) Check
You can send a check to our PO Box:
Forte Animal Rescue
PO Box 10085
Marina del Rey, CA 90295
2) PayPal or Credit Card
You can pay via PayPal by clicking on the Buy Now button below. If you do not have a PayPal account you can pay from your checking account or other debit/credit card (It's fast, easy, FREE and secure).
Purchase for Pickup Purchase With Shipping
* Pick up address and time is TBD
3) Venmo
If you use Venmo app, you can send your payment to the @ForteAnimalRescue account in Venmo.