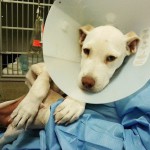 Angelina Fighting for Life!
Angelina is fighting for her life! She is hospitalized and treated for Parvo. The hospital said her prognosis is good, and it will cost us thousands of dollars to save her life! Even $10 will help us save her life! Please make a donation today:
For her progress and updates, please visit our Facebook page.