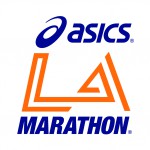 ASICS LA Marathon – March 15, 2015
Have you ever entertained the thought of running/walking a marathon in your lifetime? Running a marathon is a completely attainable goal! And the ASICS LA Marathon is the most beautiful and entertaining course in town!! The marathon begins at Dodger Stadium and ends in breezy Santa Monica, mere steps away from the pier; hence "stadium to sea."
The ASICS LA Marathon is Sunday, March 15, 2015 and now is the time to begin your training regimen. YOU can go from couch enthusiast to marathon finisher! Forte Animal Rescue is happy to help you accomplish this goal while raising much needed funds for saving and caring for our pooches while they await their permanent homes.
To donate to our runners and marathon fundraiser, visit: www.crowdrise.com/ForteAnimalRescueLA2015
Race Entry Fee: 2015 ASICS Marathon – $160
Each team member shall also commit to raising $500 funds; Entry fee is not included in fundraising commitment. (We can help you raise these funds, so don't let this stop you!)
Contact Jacquelyn Ryan-Krichevsky at ryanjacquelyn@gmail.com to join the Team Forte. Jacquelyn will email you back with your charity registration code (do not register with the marathon until you receive the charity code!).
Forte Animal Rescue Team members will receive:
Team Forte shirt
Personal Fundraising Page via Crowdrise
Regular Emails with Tips, Training Events, and Support
Training Schedule and Log Book
For more information on the ASICS LA Marathon, visit www.lamarathon.com.
Email Jacquelyn Ryan-Krichevsky at ryanjacquelyn@gmail.com with any questions about becoming a marathon team member or our marathon fundraiser in general.