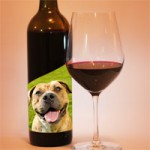 Drink Wine & Save Dogs! – May 20, 2017
Bodega Wine Bar in Santa Monica will be hosting a fundraising evening to support Forte Animal Rescue on Saturday May 20, 2017 from 5-9pm. Bodega will graciously donate 15% of sales that evening to Forte, so we'd like to get as many people out as possible! Please join us and invite your friends. Anyone can donate by mentioning the rescue to their server that evening.
What: Forte Animal Rescue fundraiser at Bodega Wine Bar
When: Saturday, May 20th, between 5 p.m. and 9 p.m.
Where: Bodega Wine Bar, 814 Broadway, Santa Monica
How: By mentioning "Forte" to the server