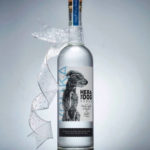 Hera the Dog Cocktail Kit Fundraiser
We've partnered with Hera the Dog Vodka to raise funds over the holidays. 100% of profits for each cocktail kit purchased will be donated to Forte. Check out their custom crafted cocktail kits online and select Forte Animal Rescue as your preferred charity.
COCKAIL KITS:
Hera the Dirty Dog Martini
If what Johnny Carson said is true, "Happiness is finding two olives in your martini when you're hungry." then this kit will bring a lot of happiness to those martini drinkers in your life. Classic, sophisticated and delicious, we have brought this kit back this year because it's an all-time favorite amongst those that savor a spirit-forward cocktail. Plus, there is no brand we would rather get dirty with than the amazing Dirty Sue.
This kit makes 8 martinis and includes: Hera The Dog Vodka – 750 ML, Dirty Sue Olive Juice – 350 ML, Dirty Sue Olives Stuffed with Jalapeño, Three Piece Cocktail Shaker, Measuring Jigger, Cocktail Picks, A Hera The Dog Mask, 6 Hera The Dog Coasters. Purchase price $95
Hera's Fall Harvest
This cocktail kit will put everybody in the holiday mood as soon as they open it. Hera's gathered up her favorite Fall fruits to give you those nostalgic flavors and aromas of the Holiday Season. This festive recipe is bursting with crisp, sweet apple, tart cranberry, and a tangy zest of lime. Then topped with a celebratory splash of carbonation and pinch of spice that will keep those lucky enough to receive this intrigued with every sip.  
This kit makes 8 cocktails and includes: Hera The Dog Vodka – 750 ML, 2 Alain-Milliat Cox Apple Juice 6.7 oz, 1 Alain-Milliat Cranberry Juice 6.7 oz, 1 Sonoma Syrup Co. Sweetened Lime Juice 8 oz, 2 Perrier with lime 8.45 oz, 1 Tin of Five Spice, A Hera The Dog Mask, 6 Hera The Dog Coasters. Purchase price $95
Chocolate Pepé-tini
Say goodbye to the ordinary box of chocolates and say hello to Hera's creamy, caramelly,
chocolate martini, topped with a roasted marshmallow. I mean, come on, when have you given a gift that involves roasting a marshmallow? This fun and sinfully indulgent (vegan, of course!) cocktail will undoubtedly have everyone on your list toasting to your sweetness! Its recipe was created especially for Hera by the amazing vegan chef Leslie Durso in honor of her beloved rescue Chihuahua Pepe and to support our mission to help animals in need. Bonus: this box also includes Leslie's top-secret brownie recipe!
This kit makes 8 cocktails and includes: Hera The Dog Vodka – 750 ML, Milkadamia Unsweetened Macadamia Milk 32 oz, Hum Yum Chocolate Caramel Sauce 8.5 oz, Bushwick Kitchen Cinnamon Maple Syrup 12.5 oz, 2 Packages of Vanilla Dandies Vegan Marshmallows, Three Piece Cocktail Shaker, A Hera The Dog Mask, 6 Hera The Dog Coasters. Purchase price $95