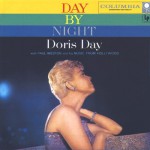 Doris Day and animal rescue ethics
February 12, 2012
Shortly after I moved here from Tokyo in the '80s,  because I poured my heart out about how her singing influenced mine as a professional jazz singer.
A few weeks later, I received a small single slip of paper soliciting donations without a reply letter. Not only had my heartfelt letter been summarily ignored, but there was not even an acknowledgement of my offer to volunteer.
I was despondent, to say the least, especially because it was my first attempt to connect with others in my new country.
Over the years, I had forgotten about this incident. I too eventually started an animal rescueorganization, though as a fluke. I've also stayed at a hotel owned by Doris Day in Carmel with a friend and our dogs, and had a lovely time. My fondness toward Doris Day never waned.
I recently heard her on the radio, came home, and pulled out my favorite album of hers, "Day by Night." As I listened to it, I recalled the "dismissed" feeling when I was not only brushed off, but received a cold donation solicitation.
This is probably why my rescue group's policy states that any and all inquiries, whether to volunteer, to adopt or even to surrender an animal, shall be responded within 72 hours.
I know that Doris Day herself probably didn't even know what her staff was doing. But the sadness engraved in the soul of a young girl, who was new to this country with very few friends, is still here when reminded.
When we rescue dogs, we know we are saving only a fraction of millions of dogs being killed annually, but each life matters. In the same way, I feel that each call, email or letter that comes to the group matters. There is someone who is reaching out to us; some try to help us and others need our help. But each of them has a reason and emotional involvement when they place a call or write to us.
We are often told that Forte Animal Rescue was the only group that returned their calls. In many cases, we were able to prevent an animal from going to the pound to be killed. Not everybody is dumping an animal for selfish reasons, and when we can help those few who really care about the animals and deserve help, it makes our efforts worthwhile, and at the end of the event, there is another dog's life being saved.
By being shunned, I've learned a more valuable lesson: I strive never to let another person feel the way I did. After all, I'm an animal rescuer, so why not give my compassion to all of them, two- or for-legged animals, in every way possible. The same principle should apply to every living creature.
Today, I smile as I'm listening to "Day by Night" because Doris Day not only influenced my singing career but also my rescue endeavors, as music and animals happened to be two of my passions.
---
Marie Atake is Founder & President of Forte Animal Rescue and a former Commissioner on the Board of L.A. Animal Services.