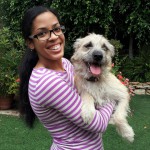 Fostering saves lives
April 17, 2013
Two years ago, , and needed our help to find him a permanent home. She was very fond of him and wanted to keep him, but she was happy when we found an adopter for him.
Then last year, she came back with Ginger whom she saved from a high-kill pound. This time, she fostered Ginger herself. Because you cannot pull an adopter out of hat, it took us a while to find Ginger her adoptive home.  Fostering her for four long months made their bonding stronger.
Ginger used to get car sick, so every time Vilma brought her to our weekly adoption event, it was a messy trip. Yet, she loved her and cared for her with lots of TLC. We eventually found a wonderful home for her, and with bittersweet tears, Vilma let Ginger go.
It is remarkable that Vilma had the courage and strength to put her own feelings aside, and did right by the animals in need, especially for her young age.
When people are not ready to make a commitment to adopt a dog, we advise that they foster. The most typical answer we receive is, "No, because I won't be able to let go of the dog, and I can't adopt one!"
While there are so many dogs whose lives need to be saved, is it that important to worry about how you might feel when your fostered dog gets adopted? What you're missing is the very experience that enriches your soul.
Today, I was tagged on a Facebook photo by Vilma. She wrote, "I wanted to keep her & Jerry but then I see them with their new families & they just blossom even more."
Vilma's sentiment touched my heart because it is what it really means to foster a dog. For the dog's sake.
She also wrote about Ginger's adopter, "They said she doesn't get car sick anymore … They think she was afraid to get left somewhere but now she loves car rides & hops right in."
So, you may shed some tears when you say goodbye to the dogs you foster, but in return, your heart is fuller knowing that more lives are spared because of you, and you have made some people very happy with the dogs they've adopted.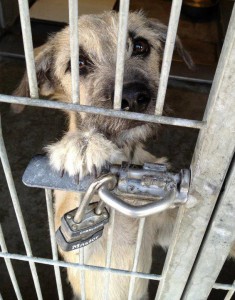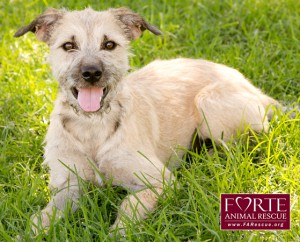 ---
Marie Atake is Founder & President of Forte Animal Rescue and a former Commissioner on the Board of L.A. Animal Services.