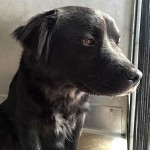 Help Valentine and Sienna
Sweet Valentine was dumped by her previous family with a note tied around her neck saying, "I need a new home." We rescued her from the pound when her time was up as we could see what a beautiful and gentle soul she was. It was evident that she had a problem with her eye and we can only presume that is why her previous family cruelly dumped her. We took her to an eye specialist who has diagnosed her with Entropion which is a congenital condition that involves eyelids that roll inward against the cornea of the eye. Poor Valentine has likely been living in discomfort for her entire life so far, and we do not want her to suffer any longer, so she needs Entropion surgery as soon as possible.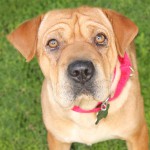 We then rescued Sienna from the county pound. Her "owner" who failed to be her guardian dumped her there lying she had aggression. The pound staff conducted temperament tests on her, and she passed as a straight A student! What's ironic is that Sienna too has Entropion, and on both eyes! Her "owner" too must have dumped her, so that they wouldn't have to deal with her medical issues.
The Entropion surgery is expensive, but their health and comfort are our priority, so we urgently need to raise the funds for their surgeries. Please donate towards their surgeries at this link. No amount is too small. Thank you for helping Valentine and Sienna to live a pain free life.