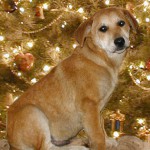 Bittersweet holiday season
December 25, 2013
The holiday season can be very difficult for those who have lost their loved ones — whether they were family members or pets.
I lost my soulmate dog over a year ago. He was a rescued dog, so the holiday season used to be also a celebration of his birthday. This year I'm going through the second holiday season without him.
Before I adopted Valentino, his name was Hemingway. No wonder he only had a series of bad luck. He somehow resembled the legendary jazz player, Chet Baker, whom I adored and whose tunes I often sang when I played at gigs as a professional jazz singer in Tokyo (So, I was more than delighted when I met Chet Baker, at "At My Place" in Santa Monica, which turned out to be his last gig in the US. I had the honor of interviewing him and wrote an article for a Japanese jazz magazine. I listened to his LPs growing up, and fell asleep to his magical voice and elegant sound of trumpet many a night). But I didn't want to rename Hemingway to another name of a man who suffered much emotional pain until he took his own life. So, I named him after one of the tunes that made Chet Baker famous, "My Funny Valentine."
The rescue group, from which I adopted Valentino, told me that when they saved him from the pound, he was only 6-7 weeks old and estimated that he was born around Christmas in 1998. Every time I adopt an animal, I always give him/her a birthday, so I decided to make his December 23, for I adopted him on the 23rd of January when he was a little over a year old.
I was listening to a jazz station when I was driving on his following birthday as he was turning two years old. Then something magical happened: after it played Chet Baker's "My Funny Valentine," the DJ said, "Today is December 23rd, Chet Baker's birthday."
I will remember this every holiday season for the rest of my life, as a special fond memory. Christmas will always be bittersweet to me, but time does heal, and I hold my dogs, being grateful that they are happy and healthy today.
RIP, Chet and Valentino. And Happy Holidays!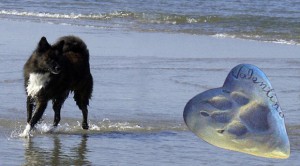 ---
Marie Atake is Founder & President of Forte Animal Rescue and a former Commissioner on the Board of L.A. Animal Services.