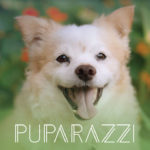 Enter & Vote Now: Forte's Annual Photo & Calendar Contest
Make your best friend famous, win prizes, and help us save more lives at the same time! Check out the contest and list of our prizes at gogophotocontest.com/forte2018. Entrance fee for the contest is $15. Share the contest with your family and friends and let them know the more votes your best friend gets, the higher your chance of winning and the higher our chance of saving more lives. There is a $1 donation per vote and with a minimum of 5 votes, so the minimum voting costs is $5.
Perks for You:
You can reserve a calendar day such as your dog's birthday or adoption day and have their picture featured on that day. There is a max. limit of 3 days in a month, so reserve your day as soon as possible – first-come, first-served.
You can reserve the photo of your dog featured on a month. There are only 4 months available, so reserve your month as soon as possible. Reserving a spot to be featured on one month requires a $50 donation.
You can also pre-order the calendar for only $10.