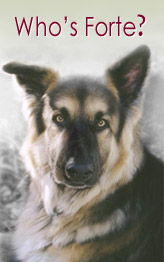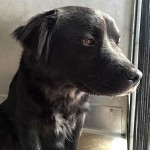 Sweet Valentine was dumped by her previous family with a note tied around her neck saying, "I need a new home." We rescued her from the pound when her time was up as we could see what a beautiful and gentle soul she was. It was evident that she had a problem with her eye and we can only presume that is why her previous family cruelly dumped her. We took her to an eye specialist who has diagnosed her with Entropion which is a congenital condition that involves eyelids that roll inward against the cornea of the eye. Poor Valentine has likely been living in discomfort for her entire life so far, and we do not want her to suffer any longer, so she needs Entropion surgery as soon as possible.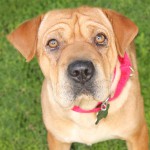 We then rescued Sienna from the county pound. Her "owner" who failed to be her guardian dumped her there lying she had aggression. The pound staff conducted temperament tests on her, and she passed as a straight A student! What's ironic is that Sienna too has Entropion, and on both eyes! Her "owner" too must have dumped her, so that they wouldn't have to deal with her medical issues.
The Entropion surgery is expensive, but their health and comfort are our priority, so we urgently need to raise the funds for their surgeries. Please donate towards their surgeries at this link. No amount is too small. Thank you for helping Valentine and Sienna to live a pain free life.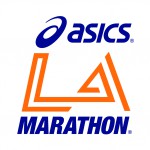 Have you ever entertained the thought of running/walking a marathon in your lifetime? Running a marathon is a completely attainable goal! And the ASICS LA Marathon is the most beautiful and entertaining course in town!! The marathon begins at Dodger Stadium and ends in breezy Santa Monica, mere steps away from the pier; hence "stadium to sea."
The ASICS LA Marathon is Sunday, March 15, 2015 and now is the time to begin your training regimen. YOU can go from couch enthusiast to marathon finisher! Forte Animal Rescue is happy to help you accomplish this goal while raising much needed funds for saving and caring for our pooches while they await their permanent homes.
To donate to our runners and marathon fundraiser, visit: www.crowdrise.com/ForteAnimalRescueLA2015
2015 Calendar to Benefit Forte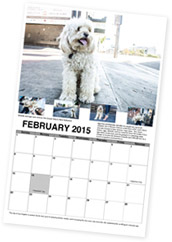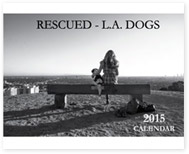 Check out the Rescued L.A. Dogs 2015 Calendar! This special calendar was created by two local dog lovers who adopted their dogs from Forte and wanted to help us make a difference. The calendar is available for purchase with a limited quantity for $15 plus $3.50 for shipping. Calendars will be shipped first class within 3 days of purchase. 100% of proceeds goes to Forte Animal Rescue and the direct care of animals. Also available at our adoption events. Click here for more information »
Fostering
This is one of the most important roles in rescue because the more fosters, the more lives we can save! Fostering is the ideal living situation for our dogs while they are waiting to find their forever homes. Kennels provide them with the basics such as food, water, a bed and some outside time, but the dogs do not get the one-on-one care and attention they would be receiving in a loving foster home. Fostered dogs become potty-trained, learn commands and how to walk on the leash, all of which make the dog's adoption far more successful. If you or someone you know can foster one of our dogs please let us know. Forte Animal Rescue provides medical care and supplies if needed (many fosters already have leashes, bowls, etc.). Contact Us For More Information »
Become a Forte's Angel!
Your monthly tax-deductible donation/subscription goes directly to sustain our rescue efforts and the amazing transformations that take place. As volunteers and contributors ourselves, we ensure that your valued donations are used wisely and effectively towards the care of as many animals as we can possibly rescue. A confirmation email will be sent. Visit our Donations page or select one of the subscription options below.
Happy Paws – $15 monthly
(1 day of boarding for a dog)
Lucky Paws – $30 monthly
(1 day of boarding for two dogs)
Dancing Paws – $100 monthly
(spay or neuter for a dog)
Jazzy Paws – $500 monthly
(1 month of boarding and 1 medical exam for a dog)