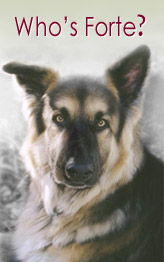 Read "Who's Forte"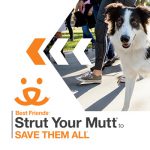 On October 21, Forte Animal Rescue will be participating in Best Friends Animal Society's annual Strut Your Mutt event, and you and your dogs are invited to join us! Thank you for making last year's event a success; the turnout was amazing! Please walk with us or just support us because we need your help to reach our goal, so that we can continue saving more precious lives!
What: It's so much more than a charity walk! Strut Your Mutt is a fun-filled festival, including activities such as doggie yoga, pet portraits, music, contests and more. This annual fundraising event is about saving lives. It's a series of charity walks that bring together four- and two-legged participants of all ages to raise money toward saving the lives of abandoned animals.
When: Saturday, October 21, 2017
Registration: 1:30pm
Walk: 3pm
Festival: until 6pm
Where: Exposition Park, 700 Exposition Park Dr., Los Angeles, CA 90037
While we're having fun, we will be raising funds to help Forte Animal Rescue continue saving more dogs. Because we're 100% volunteers with no paid staff, every penny we'll raise will go directly to animal care and help us rescue more precious lives!
Fostering
This is one of the most important roles in rescue because the more fosters, the more lives we can save! Fostering is the ideal living situation for our dogs while they are waiting to find their forever homes. Kennels provide them with the basics such as food, water, a bed and some outside time, but the dogs do not get the one-on-one care and attention they would be receiving in a loving foster home. Fostered dogs become potty-trained, learn commands and how to walk on the leash, all of which make the dog's adoption far more successful. If you or someone you know can foster one of our dogs please let us know. Forte Animal Rescue provides medical care and supplies if needed (many fosters already have leashes, bowls, etc.). Contact Us For More Information »
Become a Forte's Angel!
Your monthly tax-deductible donation/subscription goes directly to sustain our rescue efforts and the amazing transformations that take place. As volunteers and contributors ourselves, we ensure that your valued donations are used wisely and effectively towards the care of as many animals as we can possibly rescue. A confirmation email will be sent. Visit our Donations page or select one of the subscription options below.
Happy Paws – $15 monthly
(1 week of food for a dog)
Lucky Paws – $30 monthly
(1 microchip implant & registration for a dog)
Dancing Paws – $100 monthly
(1 veterinary visit for a dog)
Jazzy Paws – $500 monthly
(3 weeks of boarding for a dog)