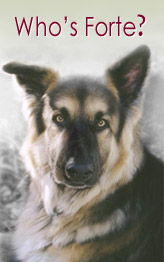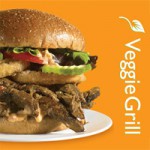 Join us this Sunday October 5th from 5pm to 10pm for our Veggie Grill Fundraiser. Present the Forte Veggie Flyer or mention the fundraiser and 50% of your food & beverage purchases will be donated to Forte Animal Rescue. Don't forget to mention Forte when placing your order. We look forward to seeing you there and appreciate your continued support!
Veggie Grill
2025, Wilshire Boulevard
Santa Monica
(310) 829-1155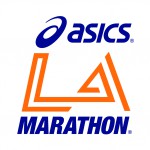 Have you ever entertained the thought of running/walking a marathon in your lifetime? Running a marathon is a completely attainable goal! And the ASICS LA Marathon is the most beautiful and entertaining course in town!! The marathon begins at Dodger Stadium and ends in breezy Santa Monica, mere steps away from the pier; hence "stadium to sea."
The ASICS LA Marathon is Sunday, March 15, 2015 and now is the time to begin your training regimen. YOU can go from couch enthusiast to marathon finisher! Forte Animal Rescue is happy to help you accomplish this goal while raising much needed funds for saving and caring for our pooches while they await their permanent homes.
To donate to our runners and marathon fundraiser, visit: www.crowdrise.com/farmarathonfundraiser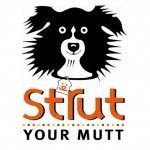 Donations are accepted until October 11th. Please help us reach our goal!
WHAT: An early-evening twilight walk and fun run for you and your dog, followed by an outdoor festival with activities for humans and canines alike! And there will be Eat|See|Hear — LA's premiere outdoor movie, food truck, and live music event series – to bring you doggie-themed activities (featuring the famous Canine Cafe and Ruff & Relax), live music, and a movie in the park to conclude a day of strutting for homeless pets.
WHERE: 1501 Will Rogers State Historic Park Rd., Los Angeles, CA 90272
WHEN: Saturday, September 6, 2014 – Registration opens at 3:30 PM
Please join us for this fun-filled event either by registering for our team or "virtually" participating, and encourage others to support us. Your donation is tax-deductible and will be going toward a very important cause that saves lives, brings joy to people and supports the community.
Fostering
This is one of the most important roles in rescue because the more fosters, the more lives we can save! Fostering is the ideal living situation for our dogs while they are waiting to find their forever homes. Kennels provide them with the basics such as food, water, a bed and some outside time, but the dogs do not get the one-on-one care and attention they would be receiving in a loving foster home. Fostered dogs become potty-trained, learn commands and how to walk on the leash, all of which make the dog's adoption far more successful. If you or someone you know can foster one of our dogs please let us know. Forte Animal Rescue provides medical care and supplies if needed (many fosters already have leashes, bowls, etc.). Contact Us For More Information »
Become a Forte's Angel!
Your monthly tax-deductible donation/subscription goes directly to sustain our rescue efforts and the amazing transformations that take place. As volunteers and contributors ourselves, we ensure that your valued donations are used wisely and effectively towards the care of as many animals as we can possibly rescue. A confirmation email will be sent. Visit our Donations page or select one of the subscription options below.
Happy Paws – $15 monthly
(1 day of boarding for a dog)
Lucky Paws – $30 monthly
(1 day of boarding for two dogs)
Dancing Paws – $100 monthly
(spay or neuter for a dog)
Jazzy Paws – $500 monthly
(1 month of boarding and 1 medical exam for a dog)