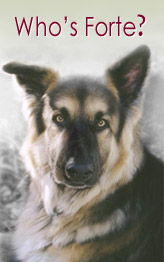 Read "Who's Forte"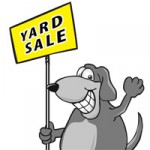 Stop by the Forte Animal Rescue Yard Sale at Beach Moto Motorcycle Shop on Sunday, February 26th from 9 AM ~ 2 PM. In addition to the yard sale, we will be having home-baked goods as well as hand-crafted jewelry for sale. If you have any donations for our yard sale please contact Vibeke Hirsch at vibeke@farescue.org.
Beach Moto Motorcycle Shop
12971 W Washington Blvd
Los Angeles, CA 90066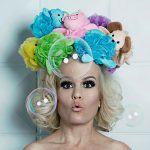 Join Forte Animal Rescue for an exciting Bingo Night at Hamburger Mary's Bar and Grille in West Hollywood on Wednesday, March 8th at 9 PM. We will have celebrity ball caller Terra Jolé from Little Women LA, drink specials all night and fantastic prizes so don't miss out! $20 suggested donation. All proceeds from the event go directly to the care of animals.
Hamburger Mary's Bar and Grille
8288 Santa Monica Blvd
West Hollywood, CA 90046
Fostering
This is one of the most important roles in rescue because the more fosters, the more lives we can save! Fostering is the ideal living situation for our dogs while they are waiting to find their forever homes. Kennels provide them with the basics such as food, water, a bed and some outside time, but the dogs do not get the one-on-one care and attention they would be receiving in a loving foster home. Fostered dogs become potty-trained, learn commands and how to walk on the leash, all of which make the dog's adoption far more successful. If you or someone you know can foster one of our dogs please let us know. Forte Animal Rescue provides medical care and supplies if needed (many fosters already have leashes, bowls, etc.). Contact Us For More Information »
Become a Forte's Angel!
Your monthly tax-deductible donation/subscription goes directly to sustain our rescue efforts and the amazing transformations that take place. As volunteers and contributors ourselves, we ensure that your valued donations are used wisely and effectively towards the care of as many animals as we can possibly rescue. A confirmation email will be sent. Visit our Donations page or select one of the subscription options below.
Happy Paws – $15 monthly
(1 day of boarding for a dog)
Lucky Paws – $30 monthly
(1 day of boarding for two dogs)
Dancing Paws – $100 monthly
(spay or neuter for a dog)
Jazzy Paws – $500 monthly
(1 month of boarding and 1 medical exam for a dog)